What to Expect
Shipping your vehicle is a Simple and Easy process. See steps below to better understand how the whole process works and what to expect throughout your shipment.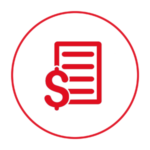 1. Get a Quote
Calculate an instant quote online or call and speak with one of our shipping advisors. You can also chat with us online. We will provide you with the best price possible for your route. It is a Free, No obligation quote.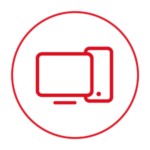 2. Book your order
Book your order online or over the phone. Your shipment will be assigned to a carrier that matches your route and timeframe.You will receive an update of the estimated pickup and delivery dates once a pickup has been scheduled.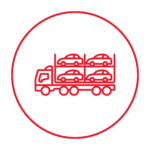 3. Pick Up & Tracking
The driver will make arrangements with the contact person at pickup location prior to arriving. A detailed inspection of the vehicle will be completed and paperwork signed to verify accuracy. After that the vehicle is loaded onto the truck and ready to be moved. You can contact us for shipment updates once the vehicle is in transit.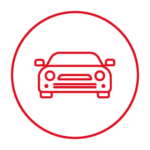 4. Delivery
The driver will make arrangements with a contact person at the delivery location prior to arriving. After the vehicle is offloaded, a final inspection is completed to make sure the vehicle was delivered in the same condition as it was picked up. If a remaining balance is due, it is paid to the driver at the same time.
READY TO MOVE YOUR VEHICLE?
– OR –
Call 866-304-1310 to speak with our Car Shipping Advisors Now!